HydroLift® Cream Reimagined: How an Elegant Biopeptide Blend Significantly Improves this Popular Moisturizer
Posted on July 01 2022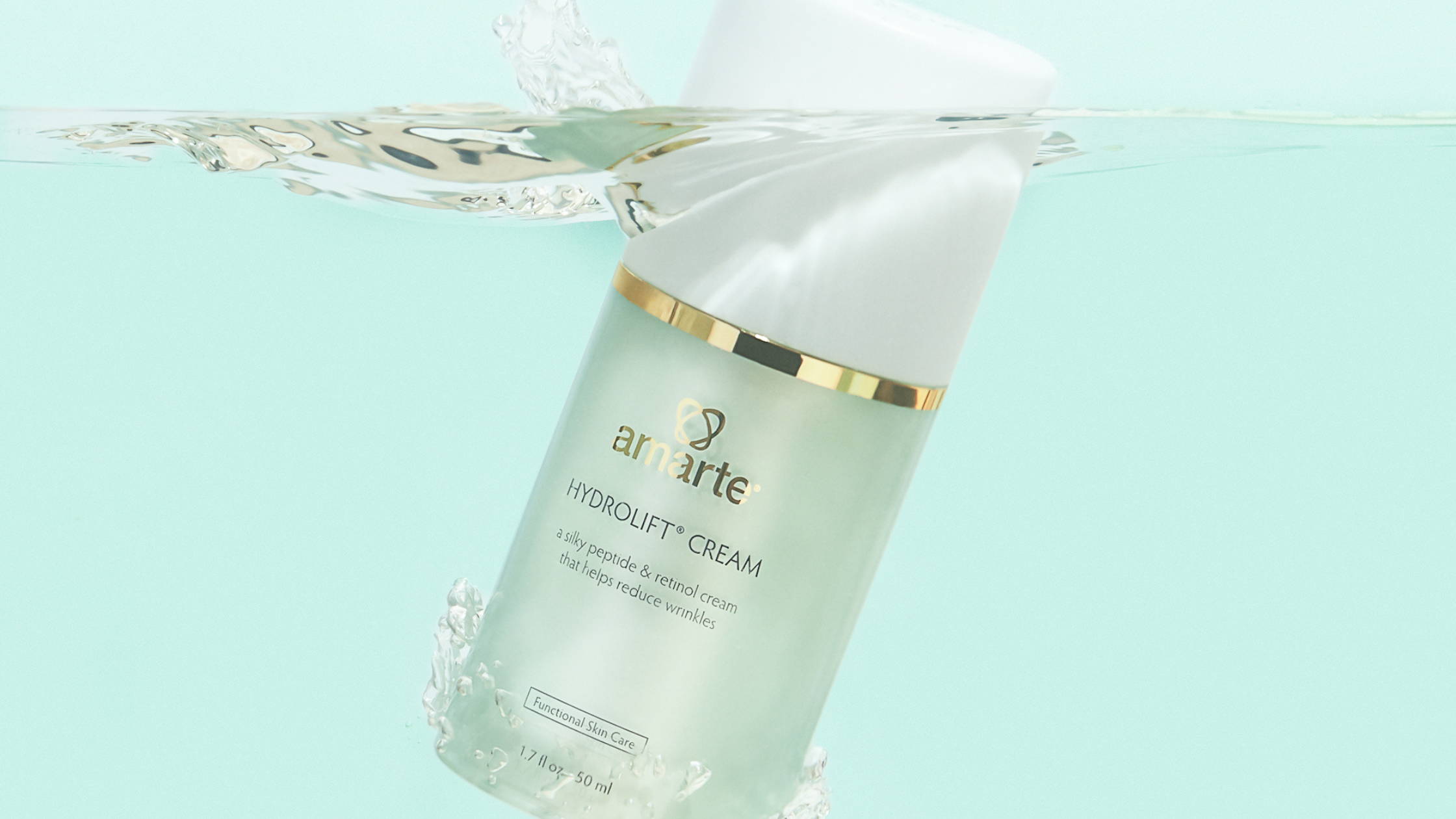 HydroLift® Cream has been a long-standing favorite among those who use and love Amarte products. It's lightweight, yet rich, and moisturizes the skin without leaving behind a heavy or greasy feeling. And even with its popularity, Amarte felt a reformulation was due to allow this moisturizer to reach its full potential and yield the best results. In this reinvented HydroLift®, we've included a biopeptide blend of 5 new growth factors. These additions help combat multiple signs of aging and aid in wrinkle reduction, skin rejuvenation, elasticity enhancement, moisturization and cell revitalization. Clinical studies show significant improvement in barrier repair, cell regeneration, collagen production, skin elasticity, moisturization, and wrinkle reduction in as little as 2 weeks.
Sounds great, right? We think so too, but we want to make sure you're aware of what growth factors are and the purpose they serve to understand why this product is a must have!
What are Growth Factors?
Simply put, growth factors are powerhouse peptides that optimize our skins health & function. This includes not only keeping our skin youthful and plump, but also healing and recovering from injury.
As we age, we reach a point (usually in our mid-20s) where our body's own production of these growth factors slows significantly, and collagen production starts to dwindle as well. This is where we start to see a slower healing process along with signs of aging, more prominent fine lines and wrinkles, and thinning of the skin that was once plump and bouncy.
The idea of including growth factors in a product that you apply topically is to essentially trick your body into believing it has created these growth factors internally, in turn encouraging it to boost collagen and elastin production and stimulate growth within the cells.
What Growth Factors Have Been Added to HydroLift?
The 5 growth factors present in HydroLift® Cream are:
Oligopeptide-1: Aids in cell revitalization, skin rejuvenation, wound healing, and wrinkle reduction.
IGF-1: Restores skin barrier, promotes the growth of new blood vessels, wound healing, and wrinkle reduction.
FGF-1: Aids in cell revitalization, skin rejuvenation, and wrinkle reduction.
FGF-2: Promotes wound healing and elasticity enhancement by aiding in the production of collagen, hyaluronic acid, and elastin.
VEGF: Promotes the growth of new blood vessels, aids in providing nutrients to the skin, cell regeneration, and wound healing.
*Amarte products contain synthesized versions of growth factors, meaning they are not sourced from humans or animals.
Should I Be Using Skin Care Products with Growth Factors?
Short answer – YES! There are a plethora of benefits from using products that contain growth factors. Growth factors are superior ingredients in comparison to others marketed for rejuvenation and, considering HydroLift® Cream addresses multiple skin concerns with one easy-to-incorporate multitasking product, you'd be silly not to! We highly recommend this product those who have yet to dabble in the world of Botox and fillers, as these ingredients can help give you the exact results you're looking for before a visit to your local injector. And for those who already see their injector on a regular basis, the use of growth factors may prolong the effects of said procedures.
Give our reimagined HydroLift® Cream a try and see for yourself how the introduction of growth factors into your daily skin regimen will completely transform your skin!
Subscribe to get awesome blog content in your inbox.
Tips, tricks, and skincare advice from an experienced dermatologist.