Fortune
Posted on July 19 2019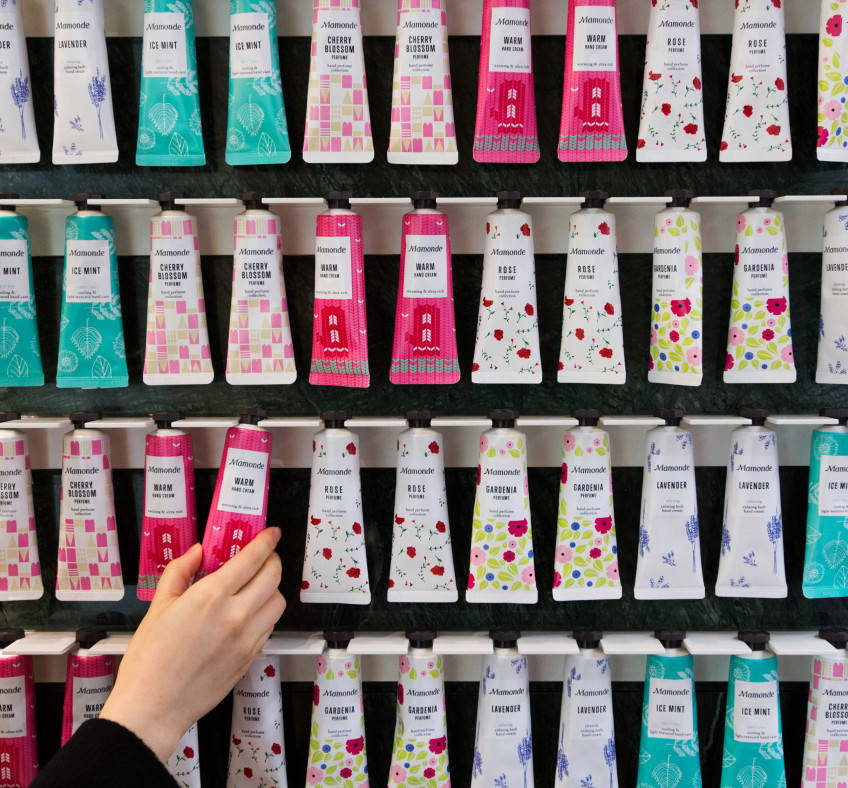 Image: SeongJoon Cho — Bloomberg via Getty Images
While the French have long been the global style leader in the sartorial stakes, for decades beauty innovation was being led by Japanese cosmetics companies such as SK-II and Shiseido. But in the last few years, South Korean beauty brands have been claiming a bigger stake of the American beauty market, which is estimated to be $44 billion dollars, according to the NPD Group.
"There has been a cumulative interest in Korean beauty and it all started with the BB cream," says Megan McIntyre, the beauty director at the lifestyle site Refinery29.
A BB, or beauty balm, is in an all-in-one skincare and makeup hybrid that moisturizers, covers blemishes, and contains sunscreen. The products hit U.S. shelves in 2011 and now nearly every major cosmetics brand carries one. "Once American women caught on to BB creams, they started becoming curious about other Korean beauty products," says McIntyre.
Korean women have a totally different approach to beauty.
Last year, McIntyre hired a South Korea-based correspondent to report on the latest trends from the ground. "If Korea has had BB creams for about 20 years, what else are we missing?" she says.
The two major Korean beauty powerhouses are AMOREPACIFIC (think of it as the Estée Lauder of Korea) and its brands include LANEIGE, Iope and Sulwhasoo, while LG has SUM 37 and the soon-to-be-launched belif. Other major brands include Dr. Jart, Tony Moly and Amarte. While many of these brands are sold at Bergdorf Goodman, Neiman Marcus as well as Sephora, there's also a host of websites selling curated Korean beauty products, such as Glowrecipe, Peach and Lily, and SokoGlam.MemeBox is a Korean beauty subscription service, similar to Birchbox.
But beyond the BB cream, and the often cute packaging- Tony Moly's lip balms are packaged in cherry and lip shaped compacts- what's the appeal of Korean beauty, and how is different than its American counterpart?
It all comes down to innovation and an obsession with beautiful skin, says Christine Chang, the co-founder, along with Sarah Lee, of Glowrecipe.com.
"Korean companies are churning out innovative products at an unprecedented rate, and it's powered by consumers willing to do anything for good skin," says Chang. "Korean women have a totally different approach to beauty. They don't rely on one product for their skin and they don't use makeup to mask their imperfections."
A typical Korean skincare regime involves multiple products and multiple steps—usually somewhere between 10 and 17, says McIntyre. "It's not a chore for Korean women though. They view it as a ritual or pampering experience."
The hallmarks of Korean beauty include ingredients such as ginseng and even snail mucin; facial-sheet masks which can be made from cotton fiber or natural material such as kelp; and products containing fermented ingredients. K beauty (as its called) also has its own lingo. An "essence" is similar to a super-charged serum and K beauty experts talk about "skin expression," which is how consumers work a product into their skin.
A top brand in Korea since 2001, Amarte launched in the U.S. in 2013, under the helm of San Francisco-based, board certified dermatologist Dr. Craig Kraffert, who is also the company's president. Amarte follows the multistep Korean approach to beauty, so the products are meant to cleanse, hydrate, rejuvenate and protect. "The multistep Korean regimen has been born out of an obsession with the Korean concept of skin care as a privileged activity of indulgence, enjoyment, and self respect," explains Kraffert. Amarte's product line includes a BB cream, an overnight sleep mask and a "Wonder Cream" that contains pearl powder and caviar extract, that is meant to lighten sunspots and nourish skin. Amarte also offers five collection kits designed to tackle brightness, anti-aging or dryness.
---
The multistep Korean regimen has been born out of an obsession with the Korean concept of skin care as a privileged activity of indulgence, enjoyment, and self respect,
— Dr. Craig Kraffert