SheFinds
Posted on July 11 2019
THE ONE ANTI-AGING SPF PRODUCT YOU SHOULD START USING, ACCORDING TO DERMATOLOGISTS
Published by SHEfinds by Jessica Harrington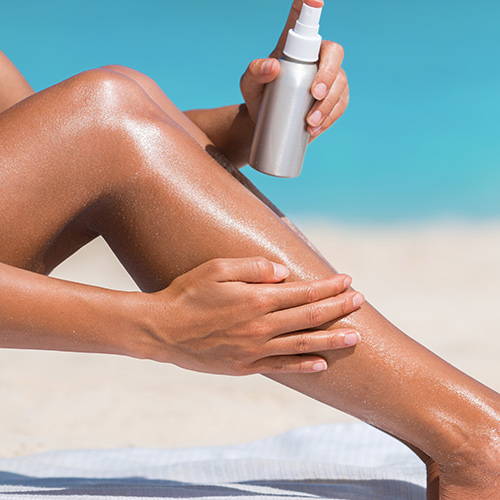 If you ask any dermatologist what the single most important anti-aging product is to include in your daily skincare regime, they will all answer the same thing: SPF. Otherwise known as "sun protection factor," a product containing SPF is your best friend when it comes to beating early signs of aging and maintaining a youthful, healthy appearance.
Many different skincare products on the market contain SPF–including makeup, moisturizers, and lotions. To find out which products are the best, we spoke to five dermatologists to get their favorite SPF product recommendations.
The experts can't stress enough how important it is to use a daily SPF. "Your twenties are a great decade to establish healthy skin care habits that will set you up for a lifetime of healthy, youthful skin. We know that excessive sun exposure in your youth greatly increases your chances of getting skin cancer in later years. While those in the twenties may be more eager to look tan, I recommend using a sunless tanner to achieve a healthy glow without increasing your skin cancer risk," said Dr. Joyce Imahiyerobo-Ip.
While a quality SPF is the first step to fighting sun damage, Dr. Suneel Chilukuri recommends pairing it with another product to increase the anti-aging benefits.
"Retinols help improve collagen production while increasing the frequency of skin turnover to every 7 days. My favorite retinols are by PCA Skin as they have a proprietary technology (omnisome technology) that allows the retinol to be absorbed into the skin and slowly release the effective molecules."
For more expert advice, find out what five SPF products dermatologists recommend below.
"Amarte Ultra Veil is an example of next-generation sunscreen that works. It offers 40-minute water resistant Broad Spectrum SPF 50+ in a super light liquid that absorbs and dries quickly, yielding the highest FDA recognized SPF protection available to protect the face, neck and other sensitive areas sun protective clothing may not cover."
--Dr. Craig Kraffert, Board-Certified Dermatologist
---
Amarte Ultra Veil is an example of next-generation sunscreen that works.
— Dr. Craig Kraffert