Total Beauty
Posted on July 11 2019
WHAT EXACTLY IS MINERAL OIL AND WHY IS IT SO CONTROVERSIAL?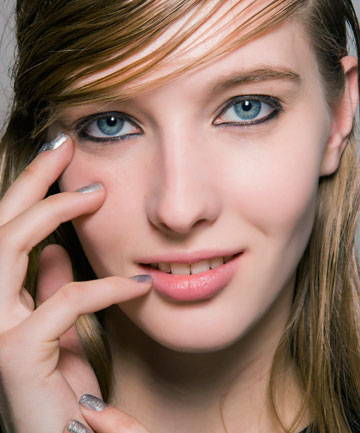 When it comes down to it, beauty products are about their ingredients. Sure, the chic packaging, intoxicating smells and Insta-appeal are nice, but it's the ingredients that can make or break a product. The right ingredients can transform our skin and have us shouting our love from the rooftops — or with five-star reviews in the digital age. Conversely, the wrong ingredients can do more harm than good and have us checking a store's refund policy for unsatisfied customers.
Some ingredients, like vitamin C and hyaluronic acid, have garnered reputations for being favorites among skin care devotees. Others blow up faster than a viral brow trend and are quickly forgotten in favor of the next trendy thing (like crystals, perhaps?). Then there are those ingredients that have garnered controversial reps, like mineral oil.
You have probably heard the warnings about using mineral oil and seen labels touting "no mineral oil," but do you know why the ingredient is so controversial — and is it all bad?
What Is Mineral Oil?
You might be thinking that minerals are good and so are oils, so combine them together and you'll have something great, right? What it really is will probably surprise you. According to Dr. Karyn Grossman, board-certified dermatologist and creator of Karyng Skincare, mineral oil is a clear, odorless oil that is the byproduct of the distillation of petroleum to form gasoline.
Here's a geology refresher, courtesy of celebrity esthetician Olga Lorencin: Mineral oil is derived from petroleum (fossil fuel) which is made from the residue of plant and animal life (plankton and algae) that have been exposed to very high temperatures in the earth's crust. Once the crude oil is taken out of the ground, it must be purified and refined. This leads us to mineral oil.
Crude oil can be purified into several grades of mineral oil, says Athena Hewett, founder of Monastery. Technical grade mineral oil is the least refined and is used for the lubrication of engines and machinery. Cosmetic grade is more refined and is used in cosmetics and skin care, hence the name. Pharmaceutical grade is the most refined and is used in skin care and baby products. It's very stable and has a long shelf life.
Mineral oil is also sometimes referred to as liquid paraffin, paraffin oil, unscented baby oil, paraffinum liquidum, liquid petroleum/petrolatum and white oil, according to Dr. Craig Kraffert, board-certified dermatologist and president of Amarte Skin Care, and Nancy Leung, Biossance head of new product development.
What Are the Benefits of Mineral Oil? 
Mineral oil is a very emollient and occlusive (sits on top of skin) moisturizer, says Tara Foley, founder and CEO of Follain. Its molecules are quite large, which is why it sits on the surface of the skin. The benefit of this is that it helps to trap moisture and form a barrier on the surface of the skin. These attributes allow it to function as a protectant.

Mineral oil is stable, smooth, effective and inexpensive, which is why it has been a common ingredient in beauty products for "many, many years," Grossman says. Besides conventional baby oils, it frequently appears in heavier lotions, creams, body lotions and even makeup removers. It can be found in a range of brands, from drugstore to luxury products. Aquaphor Healing Ointment, $17, Vaseline Jelly Original, $3.49, and Johnson's Baby Oil, $4.99, are some of the most well-known options.

The EWG gives mineral oil a score of one to three, depending upon its usage. It has a low risk of contributing to cancer and a moderate risk of non-reproductive organ system toxicity.

Why Is Mineral Oil Controversial?
The fact that mineral oil is a byproduct of gasoline is the big issue. It's a non-renewable resource that's bad for the environment as it adds to global pollution and the destruction of ecosystems, celebrity aesthetician Biba de Sousa says. Plus, there's controversy about whether it has contaminant left from the processing of petroleum and crude oil.

At times, some unscrupulous formulators used poor quality, impure mineral oil with potential comedogenic and carcinogenic properties, Kraffert says. Times have changed, however, and now virtually all skin care product manufacturers use only pure cosmetic grade mineral oil in their products.

Also an issue is the fact that mineral oil sits on top of skin, Foley says. While useful as a skin barrier, mineral oil doesn't moisturize skin on a long-term basis because it doesn't sink into pores, and it doesn't bring any additional hydration to the skin. It simply traps what's there, which has pore-clogging, pimple-causing potential. Grossman adds that mineral oil can aggravate acne and those who have oily skin might fight it too greasy.

Should We Avoid Mineral Oil? 
It really all comes down to personal choice, according to the experts. There are different factors to consider, including lifestyle choices, skin type, usage and desired results. "Mineral oil is safe, non-irritating, noncomedogenic and occlusive. It is safe to use, all over," De Sousa says. "However, it is just that: occlusive, it doesn't nourish the skin, it is just sitting on the top of the skin. This is why some prefer other oils that have additional skin benefits." Personally, she would choose not to use mineral oil.

Kraffert agrees: "While there is nothing 'wrong' or 'dangerous' with the use of pure mineral oil, there are myriad better options." Many products are formulated without mineral oil so brands can avoid its controversial reputation and be more appealing. "The dysphoria of seeing mineral oil on a cosmetic product ingredient list is common but the presence of mineral oil — in and of itself — is not grounds for real concern regarding function, safety or quality of the product in which it appears," he says. Kraffert suggests judging products that contain mineral oil as just one of their ingredients on their own merits.

Grossman finds that patients with dry skin like products with mineral oil as the products tend to be heavier. Mineral oil-based products are good options after laser procedures as they carry a low risk of irritant or allergic reaction. "We use them on a regular basis to aid in healing of the skin," she says. Additionally, frequent hand washers or those who suffer from eczema find mineral oil-rich Vaseline and Aquaphor to be great options.

Foley is among those who do not recommend using mineral oil and includes it on Follain's restricted ingredients list. Hewett is also against regular use. "I would only use pharmaceutical grade mineral oil if you have to use it and I would use it sparingly," she says. "A good reason would be a cut or abrasion that you must protect." Instead, Hewett would look for something "less suffocating" that has more nourishing properties.

Kraffert has a food analogy that can help put the ingredient into perspective: "Mineral oil is akin to iceberg lettuce. Some people stay away from iceberg lettuce out of nutritional principle. Most people, however, enjoy it in salads mixed with other ingredients. Nevertheless, few people enjoy routinely consuming iceberg lettuce 'pure' as a meal or dish. And that's the way it is, for the most part, with mineral oil."

Mineral Oil Alternatives 
If you aren't into the idea of using mineral oil, you'll be happy to know that there are plenty of other options. "There are many oils out there that are good occlusive agents, but also carry other skin care benefits," Grossman says. Examples include coconut oil, shea butter and olive oil.

Hewett says to specifically look for oils with larger molecules that don't penetrate the skin easily to replicate the effect of mineral oil. They include castor oil, avocado oil and grapeseed oil. Beeswax is another good alternative as it creates a barrier on skin.

Some excellent mineral oil alternatives include Josh Rosebrook Vital Balm Cream, $45, Josie Maran Whipped Argan Oil Body Butter, $35, and Lush Ultrabalm, $16.95.


While there is nothing 'wrong' or 'dangerous' with the use of pure mineral oil, there are myriad better options.
— Dr. Craig Kraffert