🌟 Holiday Gift Guide: Unveiling Radiance and Joy 🌟
Posted on November 08 2023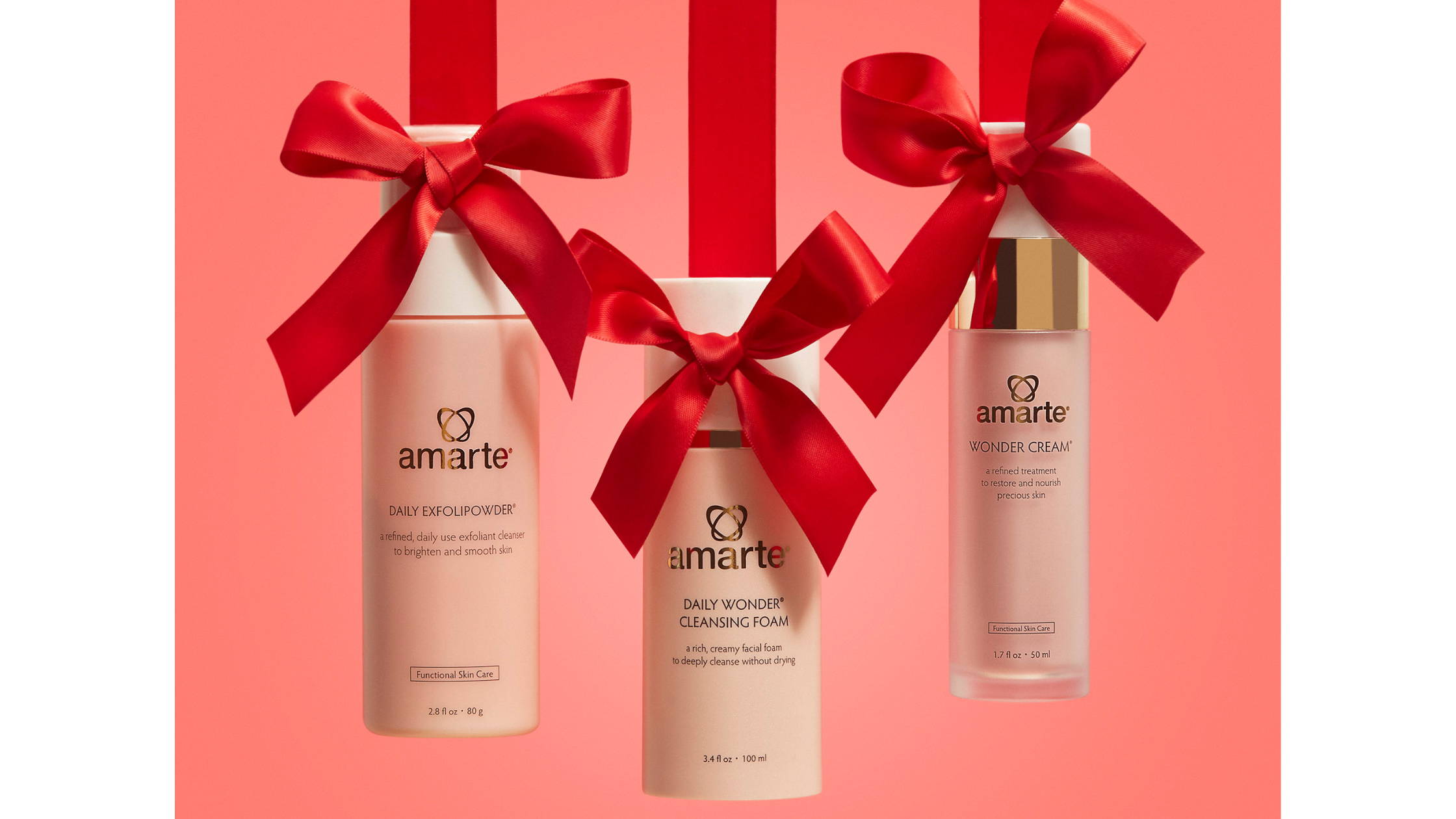 The holiday season is upon us, and at Amarte, we believe that the best gifts are the ones that nourish the skin, bringing radiance and joy to those we love. Whether you're searching for the perfect present for the jet-setter in your life, seeking to introduce a skin care novice to the wonders of self-care, looking for budget-friendly options, or craving the simplicity of gift bundles that make shopping a breeze, our holiday gift guide has you covered.
In this carefully curated guide you will find the ideal skin care gift that suits your unique gifting needs. From luxurious skin care treasures that pamper those with extravagant taste, to accessible-yet-effective products for those just beginning their skin care journey, the Amarte Team is here to make your holiday shopping a breeze. So, let's embark on a journey through our holiday gift guide, and together, let's reveal the beauty of the season and give the gift of glow!
FOR MOM
These exceptional skin care items are not just gifts; they're gestures of love and care that any mom will cherish. For the multitasking supermoms who are always on the go, our NATURAL FINISH® face tint is a must have, providing hydration, SPF protection, and a natural radiance that lasts all day. The AQUA CREAM® moisturizer is perfect for those seeking rejuvenation and skin clarity, harnessing the power of antioxidants and retinol to create a smooth, radiant glow. WONDER CREAM® offers a high-tech solution to address the signs of aging, helping moms diminish fine lines, wrinkles, sunspots, and freckles. And when it's time to say goodbye to dullness, our BRIGHTEN collection can work wonders, gently reducing the appearance of freckles and dark spots, unveiling all-around brighter skin. Whether she's in need of a hydration boost with the REVIVE routine, seeking a luxurious morning pampering with LUXE MORNING, or indulging in self-care with the comprehensive LUXE EVENING routine, these gifts speak volumes to the incredible moms in our lives, reminding them that they deserve the very best in skin care and pampering. Find these gifts and more ideas HERE.
FOR THE TRAVELER
For the adventurous souls and globe-trotters in your life, the GETAWAY COLLECTION is the perfect gift, offering them the gift of glowing and rejuvenated skin no matter where their travels take them. This set includes four minis, each meticulously crafted to cleanse, rejuvenate, hydrate, smooth, and brighten their skin. The DAILY WONDER® cleansing foam is a travel-friendly cleanser that pampers all skin types, including oily and acne-prone, ensuring a fresh start every day. The AQUA VEIL® pure hydration serum, infused with the refreshing essence of cucumber, provides an ultra-light, protective veil of hydration, making it an essential companion on any adventure. Meanwhile, the AQUA CREAM® and WONDER CREAM® deliver antioxidant-rich rejuvenation and multitasking benefits, ensuring a youthful radiance and addressing the signs of aging wherever they roam. The best part? These items can be purchased as a set or individually, allowing you to customize the perfect gift for the wanderlust in your life. Let their skin care routine be as travel-ready as they are, ensuring they're always ready to embark on the next exciting journey with radiant, healthy skin.
FOR THE SKIN CARE BEGINNER
Are you or someone you know just stepping into the world of skin care, or perhaps looking for a simplified routine that delivers fantastic results? The STARTER BUNDLE is the perfect gift for skincare beginners, offering a fuss-free yet effective way to kickstart a radiant and healthy skin care journey. This kit includes the essentials to keep things uncomplicated, with powerful ingredients that gently calm and hydrate the skin, leaving it with that perfect glow. With the DAILY WONDER® cleansing foam, AQUA MIST® toner, and AQUA LOTION® in this set, you'll have a complete, beginner-friendly regimen at your fingertips. And to add a touch of glamour to your newfound routine, top it off with POP DECO®, a clear lip gloss that not only hydrates but naturally plumps your lips. The Starter Bundle is the ideal introduction to the world of skin care, providing a straightforward and effective way to achieve radiant, nourished skin.
GIFTS UNDER $100
This holiday season, we've made finding the perfect gift both thoughtful and budget-friendly with our selection of GIFTS UNDER $100. Whether you're searching for a luxurious stocking stuffer or a delightful surprise for a skin care enthusiast, our collection of affordable skin care treats is designed to make your holiday gifting a breeze. From rejuvenating moisturizers to cleansers that pamper the skin, there's something for everyone, all priced at $100 or less. This holiday, give the gift of self-care and nourishment, proving that thoughtful, affordable, and effective skincare is within reach for every loved one on your list.
GIFT BUNDLES FOR EASY SHOPPING
We understand that everyone's skin care needs are unique. That's why we offer an array of different product bundles, or CONCEPT KITS as we call them, for you to easily shop and select the curated kit that's just right for you. Our thoughtfully crafted bundles cater to a variety of skin goals, whether you're in pursuit of anti-aging solutions, seeking to enhance your skin's natural radiance, or simply looking for a convenient and comprehensive routine. With options to address specific concerns and a wide range of products bundled together, you can effortlessly find the perfect skin care regimen that aligns with your individual needs. Discover the ease and effectiveness of our product bundles, and embark on a skin care journey that's tailored to you.
If you've already discovered the perfect gift from our guide, or are simply excited to explore our entire collection, we invite you to SHOP ALL of the skin care treasures that Amarte has to offer. And while you're here, why not take a moment to sign up for our text and email alerts? By doing so, you'll always be the first to know about our exclusive sales, exciting product launches, and special offers. At Amarte Skin Care, we're committed to helping you and your loved ones unveil radiance and joy, not only during the holiday season but all year round. Thank you for choosing us to be a part of your skin care journey, and may your holidays be filled with beauty and delight. Happy gifting! 🎁🌟
Subscribe to get awesome blog content in your inbox.
Tips, tricks, and skincare advice from an experienced dermatologist.