Skin Prep 101: Winter Weather Edition
Posted on December 19 2022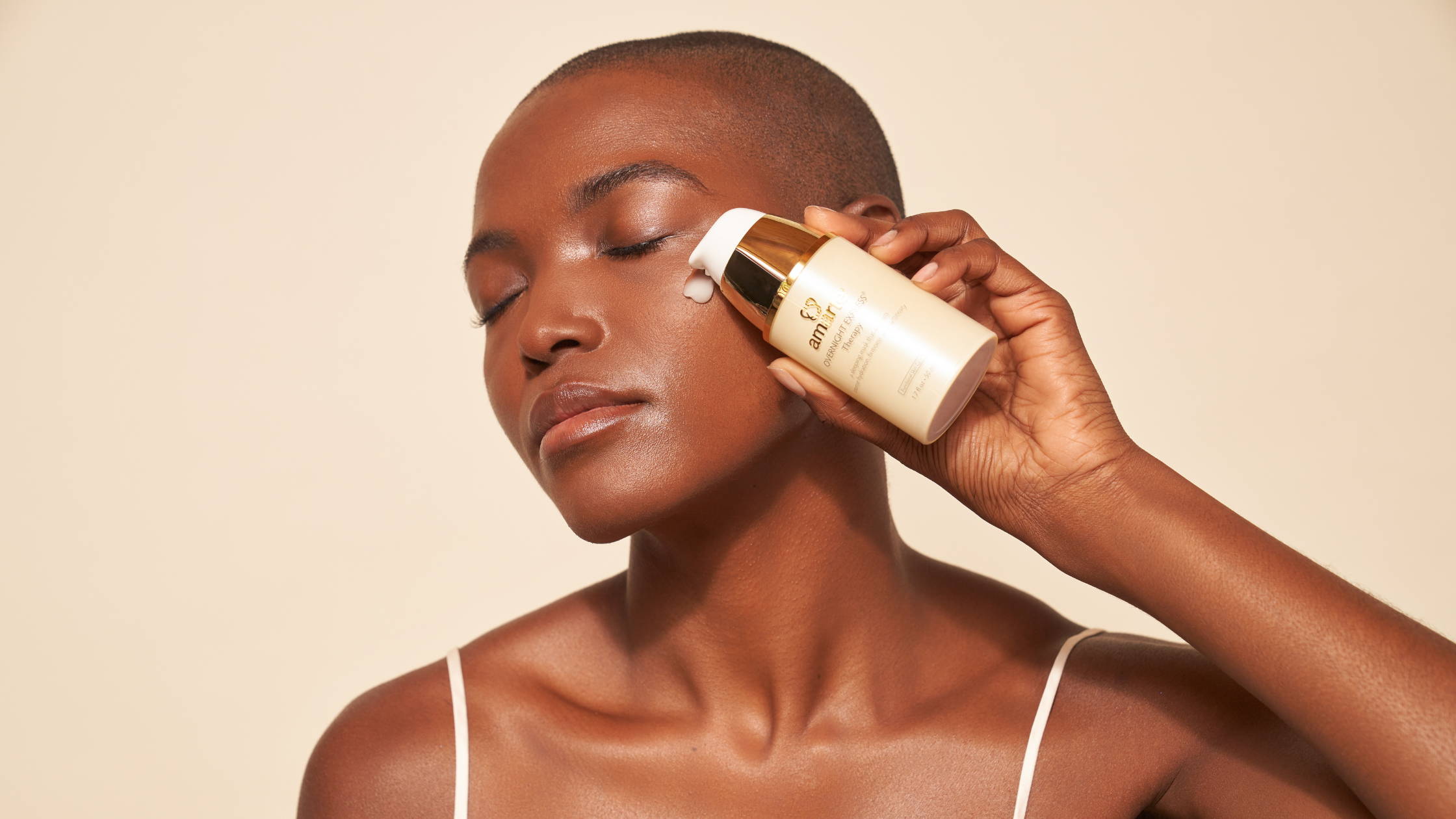 The holiday season brings all kinds of cozy and nostalgic festivities, but along with them comes colder weather to wreak havoc on your skin. It's important to take extra care to ensure that your skin barrier stays protected and properly hydrated to avoid issues and increased sensitivity. The Amarte regimen is always 5 steps for optimal skin health. Don't skip any of these steps in the wintertime because each is critical to maintain healthy, glowing skin into the new year!
Kick off your morning (and evening) routine by cleansing with a gentle product like Daily Wonder Cleansing Foam. In the colder months especially, it's also important to incorporate light exfoliation, Daily ExfoliPowder is the perfect product to gently slough off any dry skin and will improve the absorption of the other products to follow.
Hydration is key! We know... It sounds obvious, but we want to make this process even easier for you with Double Hydrate. This combo is made up of both Aqua Mist Toner followed by Aqua Veil Pure Hydration Serum. Why double up on hydration? Between the two products, one you'll spritz onto your skin and allow to penetrate deeply for long term water retention, and the other to plump fine lines and wrinkles on the surface of the skin and strengthen your barrier.
Now that you have your hydration locked in, the next step would be to find a moisturizer to not only add an extra layer of nutrients, but to act as a texture fighter and another way to seal in moisture. Our moisturizers offer all types of diverse benefits, so whether you are looking for anti-aging properties or redness reduction during the colder temperatures, this is the step to add that element in. For the wintertime, we highly recommend the use of our richer moisturizers, Wonder Cream and HydroLift Cream. Wonder Cream is a luxurious creamy moisturizer that focuses on deeply moisturizing and rejuvenating the skin using the power of mushroom β-glucan and nano-encapsulated retinol. It's also packed with brightening ingredients to gently lighten any existing hyperpigmentation over time. HydroLift Cream was recently reinvented to have a silky consistency (thanks to macadamia seed oil) and is formulated with bioactive peptides as well as nano-encapsulated retinol to reduce fine lines and wrinkles. Think of a cashmere blanket for your face – it's luxury at its finest!
Protecting your skin from the elements is essential for healthy skin. It may seem counterproductive when it's cold and gloomy out, but no matter the season, it's critical for you to apply SPF daily! Ultra Veil Facial Sunscreen has the perfect blend of sunscreen (both chemical and physical), antioxidants, and deeply hydrating and rejuvenating ingredients to keep your skin healthy and fresh.
Rejuvenation is the final step for smooth, radiant and texture free skin. Rich in silk extract and propolis, add a pump of Overnight Express Therapy over the top of your moisturizer in the evening. This incredible product will work as you sleep to rejuvenate your skin and you'll wake up with baby soft, super hydrated skin! Your lips shouldn't be an afterthought when it comes to skin care, apply Pop Deco Lip Therapy to hydrate your lips and combat texture throughout the day. This product can also be used overnight to heal dry and cracked lips.
Want to learn more about these game changing products that help combat dull, dry winter skin? Head to our products page to shop and maintain the most hydrated, texture free skin this winter season.
Subscribe to get awesome blog content in your inbox.
Tips, tricks, and skincare advice from an experienced dermatologist.