SPF Should Be Worn Daily - Here's Why
Posted on November 16 2021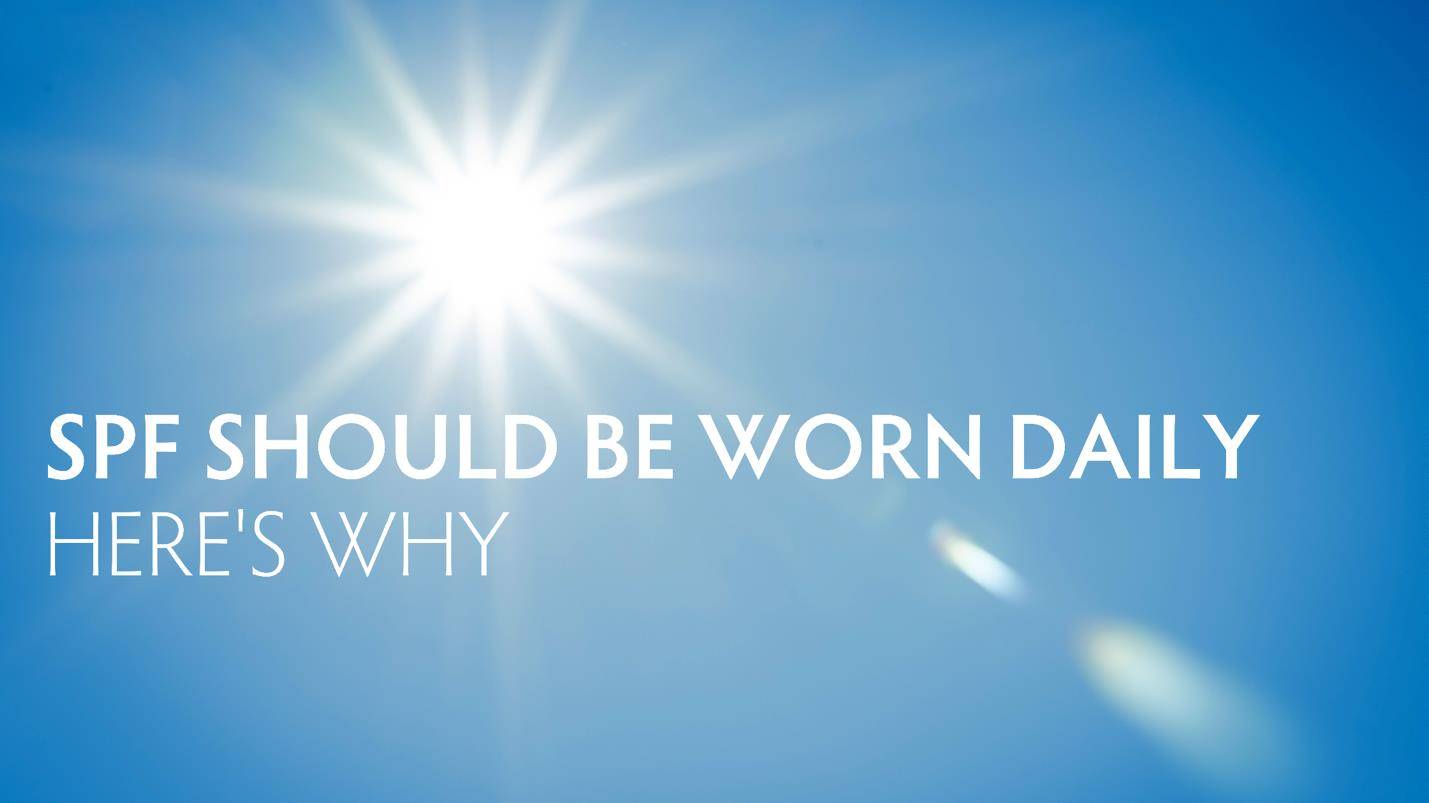 Fall is in full swing and with winter rapidly approaching, it doesn't mean we can start slacking on our sunscreen routine! The changing of seasons may bring more cloudy days and less direct sunshine, but UV rays are strong enough to penetrate through dense cloud coverage and can even make way into our homes!
UV rays are omnipresent and wreak havoc on our delicate skin every day - causing premature aging, hyperpigmentation, and can potentially lead to skin cancer. That is why from a health perspective across the board all physicians recommend wearing SPF daily. While protecting your skin should be your #1 goal, why not incorporate a SPF into your routine that has multiple benefits for your skin?
Ultra Veil® offers maximum SPF protection
A good sunscreen shields your skin from potential sunburn and minimizes harmful sun exposure. It does this by absorbing or reflecting UV rays. Choosing a proper sunscreen is crucial in protecting your skin. Always make sure you select a sunscreen that offers broad-spectrum protection. Aim for products that have 50+ SPF as these will keep you most protected. Always remember to reapply as needed, we recommend doing so as often as every two hours.
Ultra Veil® may reduce the risk of skin cancer
Numerous trials have presented evidence that with consistent use, sunscreens can play a realistic part in skin cancer prevention. The Skin Cancer Foundation says: "Regular daily use of SPF can reduce your risk of developing squamous cell carcinoma (SCC) by about 40 percent and lower your melanoma risk by 50 percent." In addition to the overall UV defense in this SPF, there are also multiple potential anti-cancer ingredients present in Ultra Veil: Aspalathus linearis extract, Scutellaria baicalensis root extract, Thymus serpyllum extract and Potentilla erecta. This added level of protection makes this product a must-have.
Ultra Veil® helps reduce the signs of aging
It's no secret that we usually use sunscreen for special outdoor occasions, such as a day at the beach, sunbathing, or enjoying a picnic. While sunscreen protects against sunburns and skin cancer, it also holds another benefit: it helps reduce common signs of aging. A study showed that people who used broad-spectrum sunscreen on a daily basis experienced 25% less skin aging than those who use sunscreen only during the summer months. Daily use of broad-spectrum sunscreen will be your best friend in preventing sunspot formations, melasma, and broken capillaries. If you already find yourself with these skin concerns, the proper sunscreen is a must in order to keep existing concerns at bay and to avoid further from forming. For best results, dermatologists recommend applying sunscreen and following a skincare routine that targets your personal skin concerns.
Ultra Veil® hydrates and enhances the appearance of your skin
A moisturizer is used to protect the skin from dryness, irritation, and restore its hydration. While the purpose of sunscreen isn't necessarily to aid in the hydration of skin, Amarte's Ultra Veil does just that. With hydrating ingredients such as ginkgo biloba nut extract and hyaluronic acid, this is a multi-functional product that adds moisture back into your skin as you wear it. Ultra Veil also leaves the skin with a soft filtered appearance. With the presence of pressed mica and a yellow hue unlike most sunscreens that leave a harsh white cast, this allows for skin to appear healthy and glowing.
Ultra Veil® is dermatologist tested, approved and recommended
As a rule of thumb, board-certified dermatologist Craig A. Kraffert, M.D., recommends keeping a consistent SPF routine, no matter if you will be indoors or outdoors, "People are creatures of habit, so the best idea is to not change one's daily sunscreen habits." He recommends an ultra-light sunscreen packed with antioxidants and botanical extracts for morning application, Amarte Ultra Veil®, as it offers a high level of SPF and "absorbs completely into skin, producing no perceptible color shift or opacity." As we mentioned above, there is a plethora of anti-aging ingredients, making this SPF an ideal choice for protection and rejuvenation.  
Subscribe to get awesome blog content in your inbox.
Tips, tricks, and skincare advice from an experienced dermatologist.