What is the Amarte Skin Care Regimen?
Posted on March 22 2022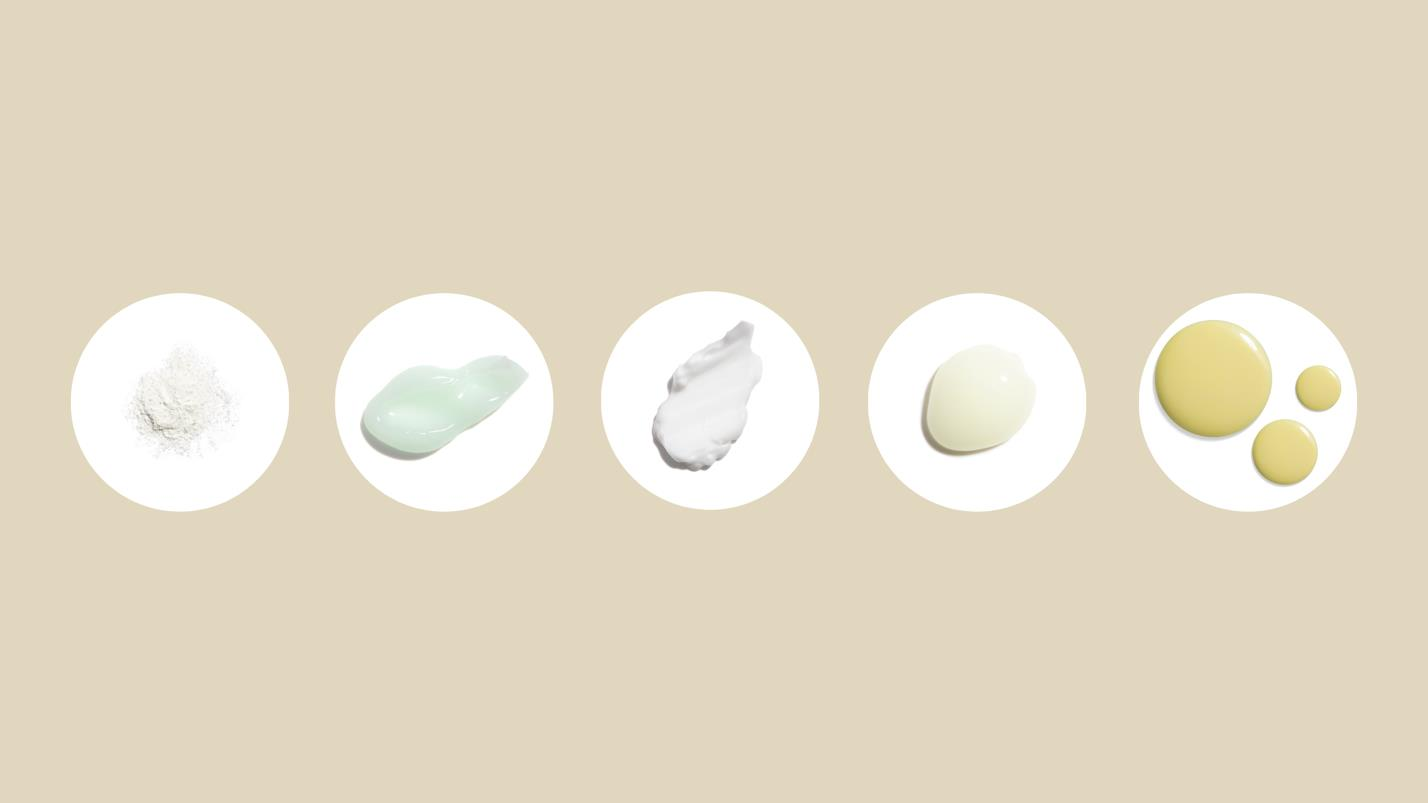 The average individual may believe that simply washing their face and applying a moisturizer (and SPF in the daytime, of course) is all that is needed to achieve a beautiful complexion. While we understand the need for ease in your daily routine, there are a plethora of benefits delivered by simply adding a couple of additional steps to your regimen. Allow us to explain our philosophy behind the Amarte Skin Care regimen, and how each product, when applied in the proper order, plays a crucial role in improving how the skin looks and feels.
Cleanse – Cleansing is an essential step in your skin care routine. It helps eliminate makeup, dirt, oil, and other unwelcome debris. As the day goes by, your skin doesn't remain a clean slate. It encounters a variety of pollutants as well as produces oil, these byproducts that we don't want to allow to sit on our skin any longer than they must. Cleansing also helps keep the pH of the skin within optimal levels allowing for sufficient water and product retention, meaning it perfectly readies our skin for the additional products to follow. Our ultimate cleansing superheroes, Daily ExfoliPowder® & Daily Wonder® Cleansing Foam, are gentle enough to use every day offering refreshment and pampering, and their unique combination of ingredients makes them suitable for all skin types. Bonus points if you double cleanse by first using Daily Wonder Cleansing Foam to remove oils, dirt and grime from your day, followed by Daily ExfoliPowder to leave your skin feeling squeaky clean and polished.
Hydrate - Vital for healthy skin, hydration is the second step of the Amarte Skin Care regimen. Hydrators harness the power of humectants (we're looking at you, hyaluronic acid) to infuse moisture from both the product ingredients and the environment. This helps to replenish your skin's moisture levels and leaves you with plumper, more radiant skin. Using hydrating products twice daily will help combat dryness and may also lessen oil production over time. We recommend Aqua Mist® Toner if you're looking for an uplifting antioxidant-rich mist that you can spritz yourself with morning and evening. Or if a cucumber-infused lightweight serum is more your speed, Aqua Veil® Pure Hydration Serum is for you! These two products can also be combined to super-hydrate your skin (Aqua Mist first, followed by Aqua Veil Pure Hydration Serum). They are the ultimate duo to achieve plump, youthful-looking, radiant skin.
Moisturize - Moisturizing doesn't just feel amazing, but when you're using the right products, it also helps your skin stay clear, smooth, and healthy. When you layer a moisturizer on top of a hydrator, it helps to seal in that additional moisture that was just applied. This allows the effects of the hydrator and moisturizer to combine, in turn making them more effective and longer lasting after application. With ingredients to combat hyperpigmentation, fine lines and wrinkles, and improve clarity, you're bound to find the perfect Amarte moisturizer to fit your needs. If lightweight moisture and skin brightening effects are what you're after, then your moisturizer of choice would be Aqua Lotion® (contains no retinol) or Aqua Cream® (contains 1% retinol). For those who desire a richer moisturizer HydroLift® Cream is a medium-consistency cream with .6% retinol and elegant ingredients to hydrate the skin. And the richest of them all, Wonder Cream®, contains 1% retinol, along with luxe ingredients to rejuvenate and brighten skin. Each of our moisturizers have been expertly formulated to deliver all the nourishment your skin needs to stay looking (and feeling) its best.
Rejuvenate - If you want to make your skin look younger, livelier, and brighter, adding a rejuvenator to your routine could be just the pick-me-up you need. Eye creams have become an increasingly popular product to help delay fine lines and wrinkles from forming on the delicate skin surrounding the eyes. Eyeconic® Eye Cream is unlike any other eye cream you'll find because it contains 3.8% nano-encapsulated retinol, making it safe to apply on a twice-daily basis. It can even safely be applied to the eyelids, and around the mouth - talk about a multi-tasking wonder! Another unique product to incorporate in your routine when you want to see results is Overnight Express® Therapy, a deeply hydrating, nourishing mask that you wear as you sleep to aid in the overnight process of damage repair and collagen building. Unlike traditional masks, there's no need to wash it off after twenty minutes, simply apply and sleep dull, dehydrated skin away! When you wake up after wearing it, your skin will literally glow. Once you give these products a try, living without them isn't even an option!
Protect – We realize we're a broken record when it comes to mentioning that wearing sunscreen is a year-round requirement. UV rays show no mercy, no matter the season, whether it's sunny, rainy or if you're completely indoors. It doesn't matter how many products you use or treatments you have done if you aren't protecting your investment with sunscreen. Ultra Veil® is an incredibly elegant Broad Spectrum SPF 50+ facial sunscreen that is rich in antioxidants and multi-functional botanical extracts. It applies easily because it is a fluid consistency and won't leave a white case or cause pilling on the skin. Ultra Veil is suitable for daily use, and is the perfect base to use underneath makeup, leaving a beautiful radiance on the skin upon application.
BONUS: Cosmetics – The days of heavy, cakey makeup are over. It doesn't flatter anyone and isn't healthy for your skin. We all want that soft focus, your skin but better appearance that has everyone asking where your glow is coming from. For the ultimate daytime complexion booster, we proudly recommend Natural Finish™ BB Cream. Available in 7 shades to suit a variety of skin tones, our BB Cream offers sheer, buildable coverage, along with skin nourishing ingredients and Broad Spectrum SPF 36. Follow BB Cream with the final beneficial step in the Amarte regimen, Pop Deco™, a luxe lip therapy for soft and hydrated lips. Your lips will look and feel smooth, plump, and healthy immediately upon application. We don't recommend leaving home without it, which is why we made it beautiful enough to bring along with you as an accessory!
Subscribe to get awesome blog content in your inbox.
Tips, tricks, and skincare advice from an experienced dermatologist.